Dr. Tony McEachern is a 'Desert Storm' Army veteran and native Washingtonian, who has demonstrated a life-long association with visual arts, art history, and art education, as well as, a passion for business.
As an art educator and academic administrator, Dr. McEachern is currently Chairman and Associate Professor in the historic, Department of Art in the Division of Fine Arts at Howard University. He also serves as the Department's Director of Graduate Studies and Coordinator for Electronic Studio Arts concentration. As an art faculty member, Dr. McEachern has taught courses in advertising design, web development / interactive media, and creative business and entrepreneurship. Dr. McEachern's research strives makes relevant the integration of visual arts, technology, business, and communications by providing frameworks the combine creative services and educational programs that streamline the processes for businesses, institutions, and organizations. He believes the awareness of this necessary integration should start at the academic level. To foster this ideal, he developed the McEachern Model for the Successful Obtainment of Industry Readiness, Preparedness, and Leadership for African American Millennial Media Arts Students. This developmental model features a curriculum that promotes the concept of graphic arts, marketing/advertising, and business synthesis.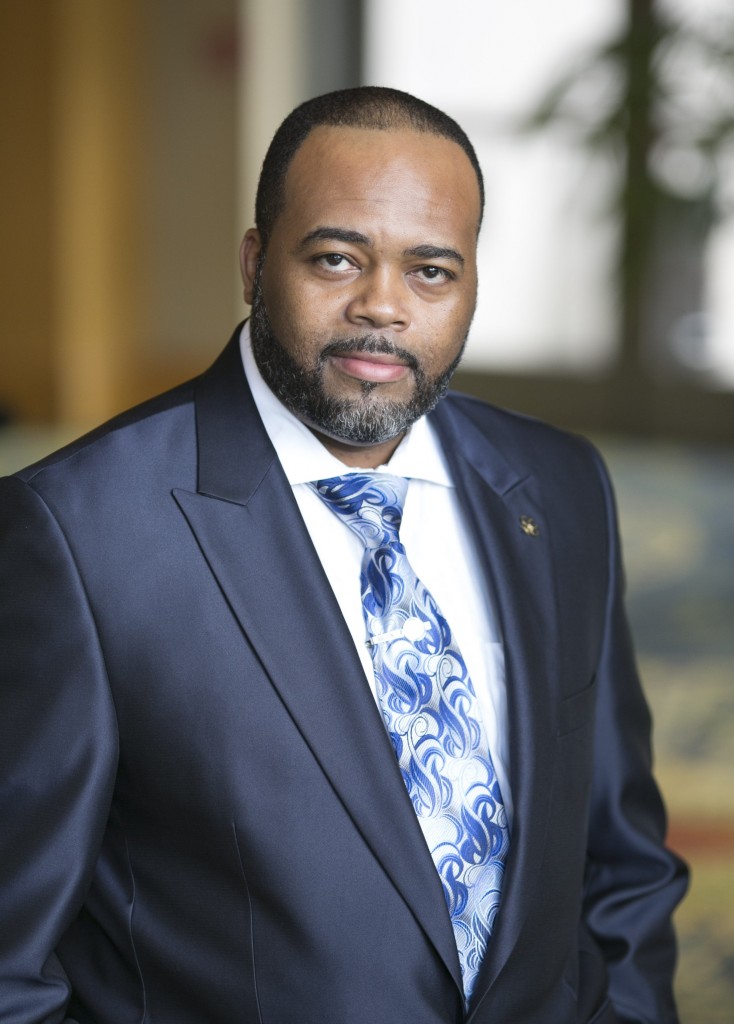 With well over 20 years of industry experience in the creative and marketing industries, Dr. McEachern manages a successful and diverse career as a professional marketing strategist and visual communicator. In this, he has occupied positions as marketing and communications director, creative director, art director, copywriter, photographer, illustrator, entrepreneur, consultant, and educator. Specializing in advertising and brand development, McEachern has extensive experience working on local, regional and national advertising and public service campaigns for public and private business sectors, as well as, in academia. McEachern was the Director of Marketing and Communications with Montgomery County Chamber of Commerce. He also served as Brand Identity and Strategic Plan consultant for the DC Government's Connect.DC Digital Inclusion Initiative and the Department of Veterans Affairs Office of Small and Disadvantaged Business Utility. Dr. McEachern served the Division of Student Affairs at the University of Maryland, College Park for over 10 years as the Marketing and Creative Services Director for Campus Recreation Services. He is currently the principal owner and CEO of McEachern Enterprises, LLC, and Director of Quantum720™ Integrated Business Solutions, which is its marketing, creative and online services division.
Dr. McEachern has earned a Ph.D. in Strategic Communications, Leadership and Advertising Diversity from the Mass Communication and Media Studies graduate program at Howard University. He also holds a BFA in Design, New Media and Marketing and an MFA in Advertising and Interactive Design. He is currently completing an MBA with a specialization in Innovation and Entrepreneurship in the Digital Economy.
---
Professional Memberships
National Association of Schools of Art and Design (NASAD), Current Member and Evaluator
American Council on Education, Current Evaluator
Ad Club of Metropolitan Washington (AAF), Board Member, 2011
American Academy of Advertisers (AAA), Current Member
American Institute of Graphic Arts (AIGA), Faculty Advisor
Golden Key International Honour Society, Howard University Chapter
Howard University Society of Artists and Designers, Founding Faculty Advisor
International Communications Association (ICA), Professional Member
---