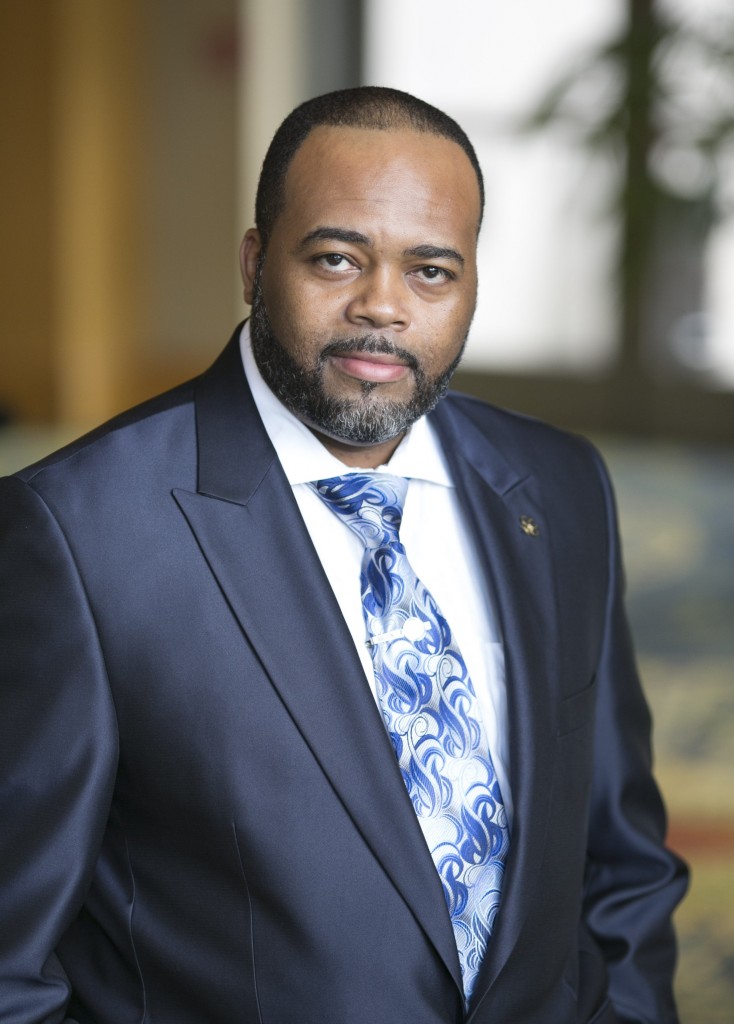 Dr. Tony McEachern is an award-winning visionary Marketing and Communications Director, Creative Director, Interactive Designer and Media Arts Educator who is on a personal quest to make relevant the integration of visual arts, business, and communications by providing creative services and educational programs that streamline the processes for businesses, institutions and organizations.
Dr. McEachern has over 20 years of practical and academic experience conceptualizing, developing and managing visual communications for diverse institutions. He has a strong business, advertising, and technology background with thorough knowledge and understanding of brand development, visual identity standards and policies and corporate communications.
He is a proven leader, as well as, a team builder and a potentially valuable resource to any institution. He believes that the awareness of the necessary integration of visual arts, business, and communications should start at the academic level and be bridged into the industry through proper career development. To foster this ideal, he developed the McEachern Model for the Successful Obtainment of Industry Readiness, Preparedness and Leadership for African American Millennial Media Arts Students. This developmental model features a curriculum that fosters the concept of graphic arts, marketing/advertising, and business synthesis.
Dr. McEachern has earned a Ph.D. in Strategic Communications, Leadership and Advertising Diversity from the Mass Communication and Media Studies graduate program at Howard University. He also holds a BFA in Design, New Media and Marketing and an MFA in Advertising and Interactive Design.
---
Professional Memberships
Ad Club of Metropolitan Washington (AAF), Board Member, 2011
American Academy of Advertisers (AAA), Current Member
American Institute of Graphic Arts (AIGA), Faculty Advisor
Art Directors Club of Metropolitan Washington, Professional Member
Golden Key International Honour Society, Howard University Chapter
Howard University Society of Artists and Designers, Founding Faculty Advisor
International Communications Association (ICA), Professional Member
---
Military Service
US Armed Forces (Army), Ft. Bragg, NC
B Company 313th Military Intelligence Battalion
82nd Airborne Division Infantry Unit